Research Institute for Leasing
The Research Institute for Leasing at the University of Cologne has been conducting investigations into the scientific basis of leasing for almost 40 years. As well as carrying out fundamental analyses – e.g. into the advantages and disadvantages of leasing – the Institute also keeps a close eye on leasing-related topics of current interest. It seeks to identify fresh theoretical and practical impulses and approaches that can give future direction to the leasing industry by promoting innovation and dynamism within the sector. With its seminars and banking lectures, the Institute has managed to establish a place for leasing-specific subject matter in the University of Cologne's regular teaching programmes.
The Institute, which is independent and entirely academically oriented, is supported by a Development Association ("Förderverein für Leasing") financed through the contributions and donations of the companies, public-law corporations, trade associations and private individuals that make up its membership. Many advocates of institutional leasing are members both of the BDL and the Development Association, so it is hardly surprising that the Research Institute for Leasing and the BDL share many of the same aims and aspirations.
The intensive interchange of views and ideas with companies at the business end of the leasing market is one of the Institute's top priorities. Efficient, bilateral information flows have provided the initial impetus for – and in some cases have directly enabled – an extensive range of research projects. The BDL supports the work and the objectives of the Research Institute, and has participated with it in bringing numerous joint projects to successful conclusions.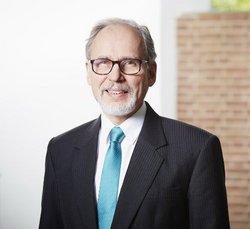 Empirical studies show that leasing has a lower risk potential than loan-based financing. If due regard is paid to the principal of proportionality, this reduction in risk should be reflected in a lowering of the capital requirements stipulated by the funding banks. We hope that our proposals will be taken into account by the European Commission in its final implementation of Basel III.
Prof. Dr. Thomas Hartmann-Wendels is the Head of the Research Institute for Leasing at the University of Cologne. His main areas of work are the new institutional economics (NIE), the theory of regulation, risk management in banks, and, in particular, the management of credit risks.